Our range of Ericsson-LG systems are designed for small to mid-sized business, tailored to maximize resources. Founded in November 2005, they combine two of the world's largest technology companies, delivering market-leading communications solutions.
iPECS UCP
iPECS UCP is a product from Ericcson-LG 's Enterprise's unified communication platform, that supports traditional telephony. Voice over IP (VoIP) and IP based data communications.
The iPECS UCP offers a range of platforms that can scale to meet the needs of between 2 – 2000 users. There are 3 models depending on business size (UCP100, UCP600 and UCP2400).
iPECS UCP helps organisations to make the most of the latest network technologies such as SIP, optimize call costs using WiFi or use inbuilt voice conferencing to save on conference services.
iPECS is designed to deliver flexibility as organisations grow and communications can easily adapt to meet changing needs.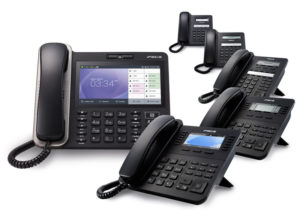 The iPecs system also allows connection to Dect handsets and Smartphones. Please contact us for further information.